It can take a lot of muscle to haul around work cargo and tow trailers, machinery, equipment, and more. So, how can you find a new truck to accommodate for the massive workload you undergo weekly? Check out the stunning strength of new Ram trucks! Whether it's trailering technology you want to ensure gets seen on your pickup, or it's extensive power for overcoming tough jobs, you can find a Ram pickup that's a fitting vehicle for your work. Look for yours at Lansdale Auto Group in our new Ram selection.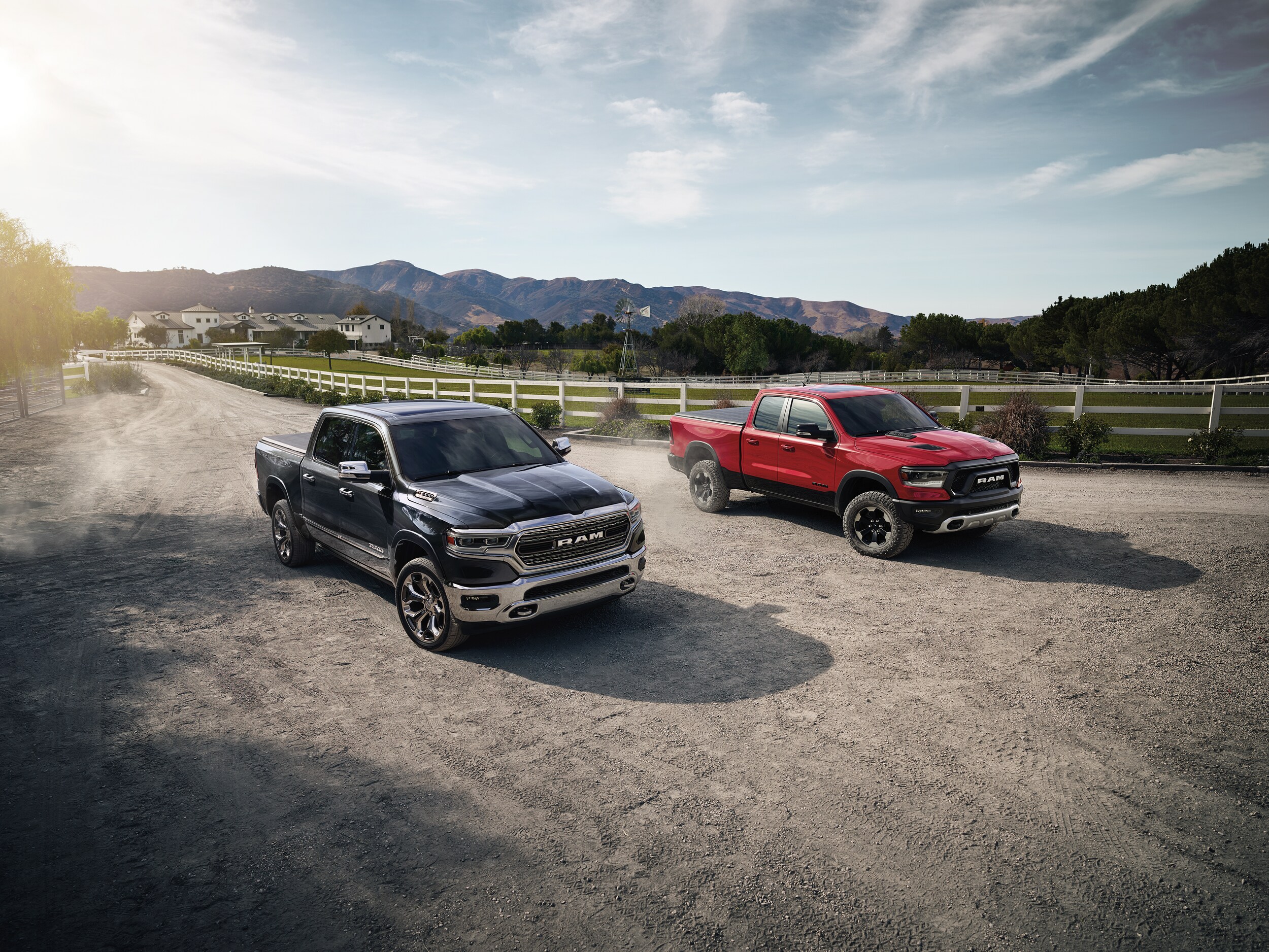 Power? They Have It! Capability? There's Ample! Features? There's a Vast Selection! Pick Out Your New Ram Truck!
From advanced safety technologies to infotainment systems and innovative storage features, there are many items that Ram trucks have available that can offer your Quakertown, PA, area work a boost in excitement and convenience. Whether it's landing on a new Ram 1500 near Quakertown, PA, and enjoying features like the offered multifunction tailgate and an available 2,300-pound payload, or going with a heavy-duty Ram truck close to Quakertown, PA, you'll enjoy substantial power and skill with your new truck.
When your work needs stellar strength, the supreme durability of a Ram heavy-duty can be what appeals to your jobs. A mighty new Ram 2500 with an available 4,050-pound payload can be the right amount of impressive capability that you need, or it may be a new Ram 3500 with an offered gas payload of 7,680 pounds that has the robust capability you want your work to experience.
Selecting a truck may not be easy, but you can find options that can effortlessly fulfill the capability, power, and advanced features requirements you want in a truck by choosing a new Ram pickup truck. Look at incentives currently available, and shop for a new Ram truck for sale near Quakertown, PA, today.
Want to see something in our inventory closer? Stop in from Quakertown, PA, for a test drive!