There are a lot of things a good compact SUV can bring to the table. Rugged high-performance and all-terrain ability? That typically isn't one of them. While compacts offer drivers a size that many find more to their liking, they also come with compromises that can limit them to less strenuous activities.
That is, of course, unless you're driving the 2019 Jeep Cherokee.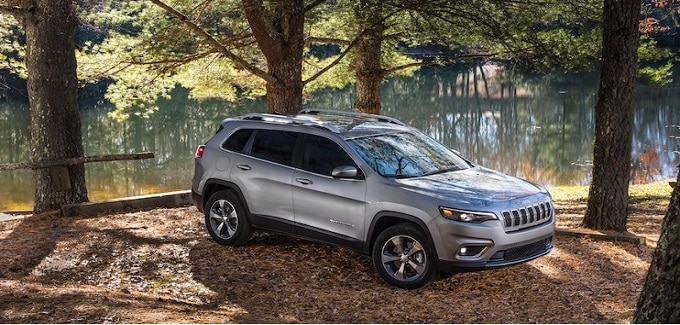 Combining the convenience of a compact with the extra ability the Jeep brand is known for, the new Jeep Cherokee delivers a refined design that delivers the comfort you need for every day with the performance you want to go further.
Receiving a major overhaul for the 2019 edition, the Cherokee draws more visual cues from its larger Jeep siblings. This gives it a more premium look that's more firmly "Jeep." It also offers more rear cargo volume than in previous models and a bevy of coveted features like the Uconnect infotainment system complete with Apple CarPlay, Android Auto, and a touchscreen interface.
Many drivers, however, will likely be more interested in what awaits under the hood. With three engines available, the new Cherokee offers a powerful all-new option: a 2.0-liter turbocharged inline-4. Used in the off-road focused Trailhawk trim, it's capable of 270 horsepower and 295 pounds-feet of torque, it has the muscle to take you anywhere. That's even truer when you combine it with the Cherokee's durable chassis and high ground clearance.
Drivers all over the world love Jeep, and vehicles like the 2019 Cherokee are emblematic of why. If you're a Doylestown driver and would like to learn more about the Cherokee, contact Lansdale Chrysler Jeep. Our location in Lansdale, PA serves customers from Quakertown to Amber with great new cars, expert financing and more. Come and visit us at our easy-to-find location today.